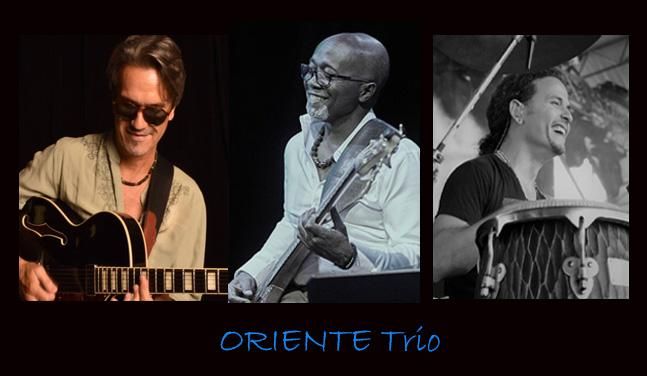 EDDY BALZOLA & ORIENTE Afro-Cuban Jazz-Blues-Rhythm-n-Soul Eddy Balzola – Composer/ Arranger /Guitarist Born in Guanabacoa, Cuba, known for its Afro-Cuban folklore and culture. Eddy was deeply influenced by the elegant, melodic voice of his mother.
Raised in Miami Beach, he had the good fortune of studying music with exceptional teachers at Miami-Dade college. He began touring with a wide variety of bands and soon developed his signature sound - a melodic fusion of blues, jazz and soul seasoned with Afro-Cuban & Caribbean rhythms.
"ORIENTE" debuted in 1994 at New Orleans' premier Jazz club, Snug Harbor. Percussionist, Yoel Del Sol, from Cienfuegos, Cuba, joined the group in 2000. He is a prolific musician who also tours with many top names. Upright bassist and educator, Dony Felix also performs with Oriente!