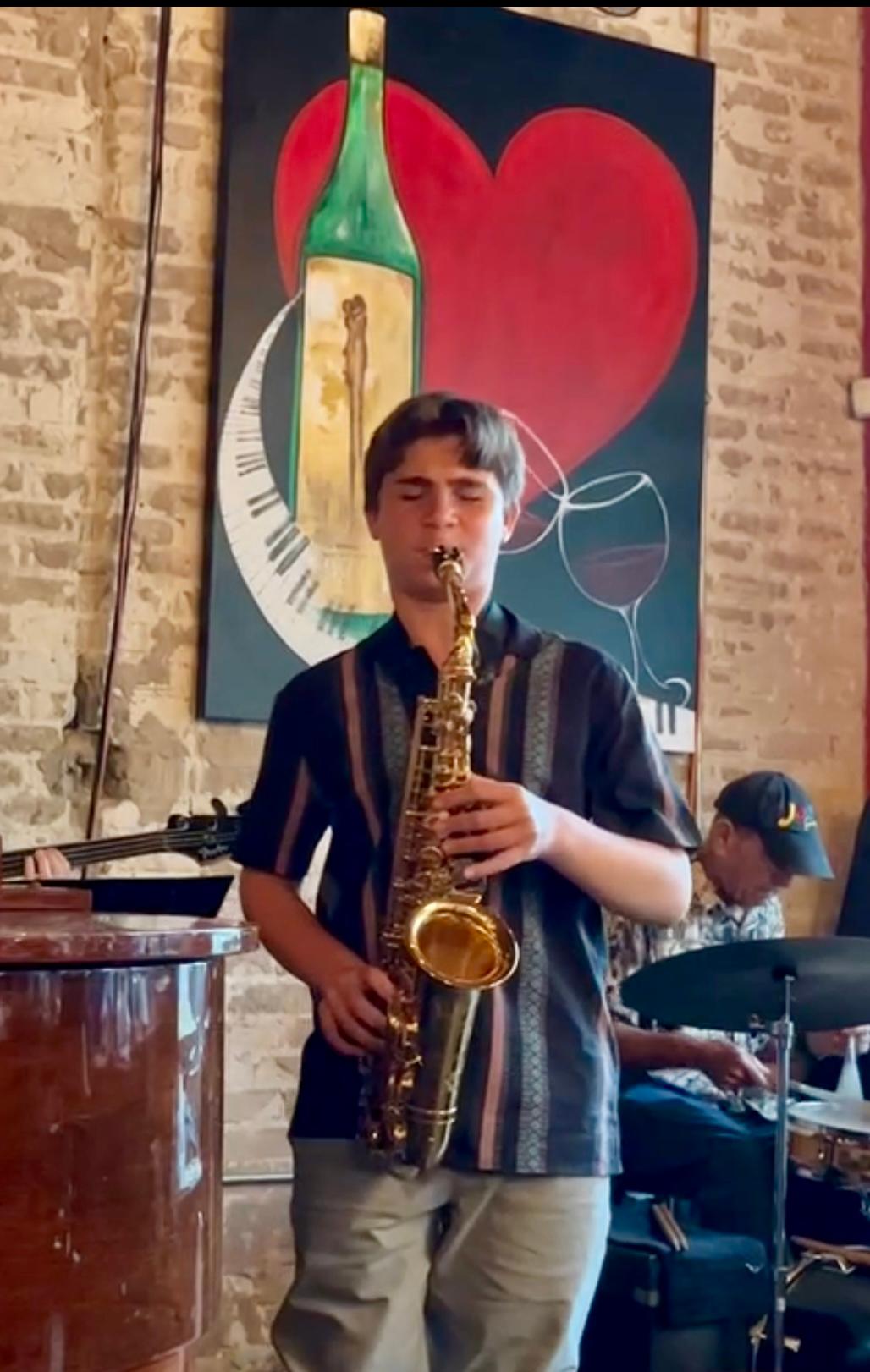 Palm Beach International Jazz Festival 2023 The Future Looks Bright in Jazz Award Recipient:
John-Louis Malcynski is a 14-year-old freshman, who attends Park Vista High School in Lake Worth Beach, Florida.  John-Louis started playing piano in fourth grade and began to study jazz, as well as the saxophone in sixth grade. 
In 2022, he was accepted as the 2nd chair in 7/8 grade All State as the alto saxophonist, as well as the first chair 9/10 grade All District alto saxophonist for 2023. John-Lewis performs regularly in South Florida, playing with the Susan Merritt Trio, vibist/keys Nathan Skinner, and jazz vocalist Yvette Norwood-Tiger.
John-Louis is heavily inspired by the people who he plays with, in addition to the greats, such as Bill Evans and John Coltrane. In the future, he wants to continue to pursue jazz and he knows that he will always have music in his life.