KIKI SANCHEZ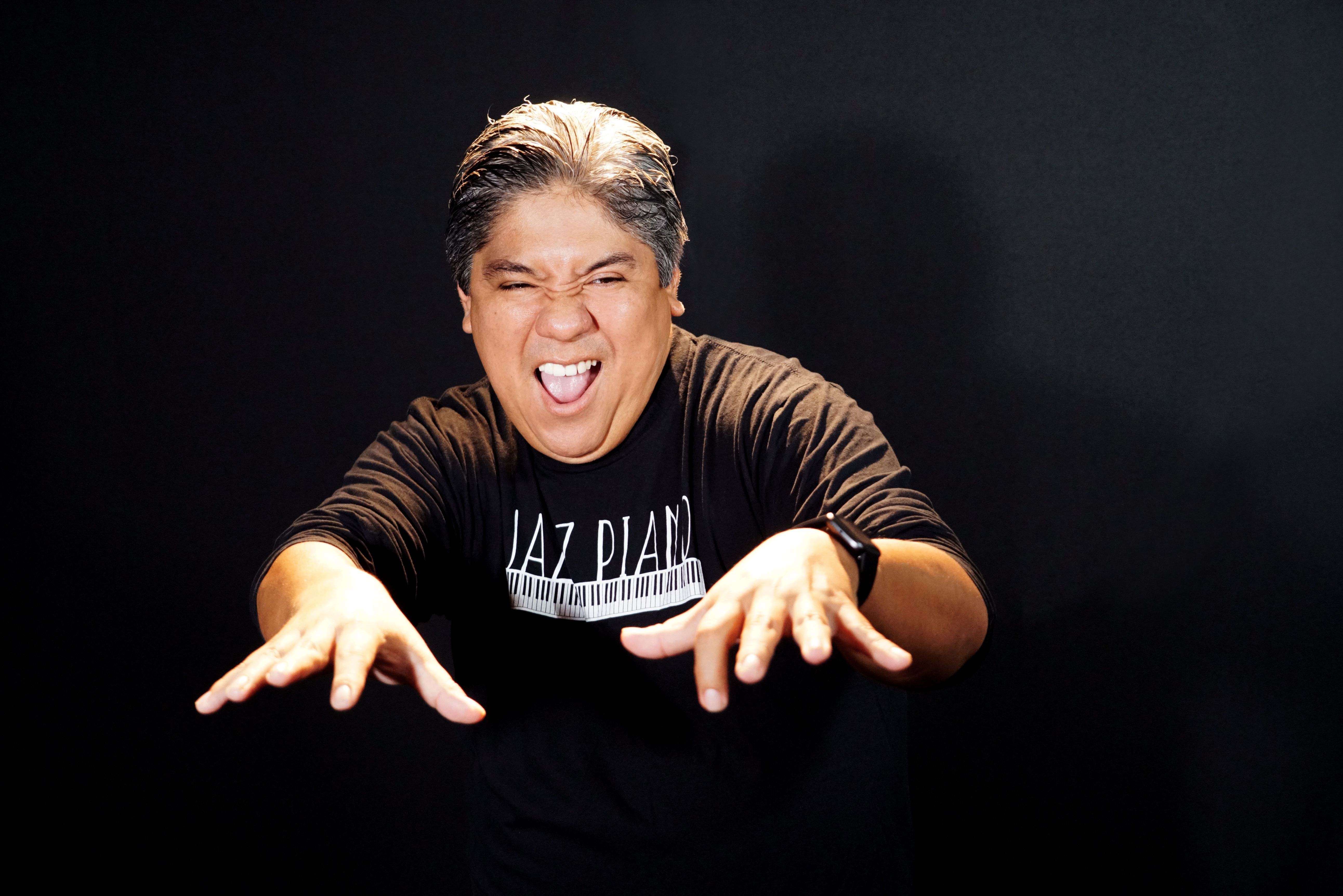 Kiki Sanchez - The extraordinary Peruvian producer, composer, arranger, educator and pianist. Luis Enrique "Kiki" Sanchez can capture the hearts of many through his variations of skillful and unique style that has filled the airwaves with a distinctive blend of soulful jazz, tropical, and afro‐Peruvian fusion. This gifted musician was born and raised in Lima, Peru where he studied piano with Coco Macedo and Edermi Chavez.  He started playing professionally at the age of 11. He became a well‐rounded musician by playing with his father's band "Orquesta Majestic" doing corporate venues in Lima. Later, Kiki moved to Miami, FL, where he has worked with several Jazz and Latin Jazz Artists. He continued to expand his knowledge and education at the Florida Atlantic University where Sanchez has earned a master's degree in Music Composition.
His musical journey has led Sanchez to release two Latin Jazz albums: "Dreams" (Diola Entertainment 2007); and Two Worlds" (Diola Entertainment 2011) featuring Grammy Award winner Susana Baca. Sanchez' vision is to reach several audiences and expand his musical abilities by releasing projects from different genders. "Kiki Sanchez Salsa Project" (Diola Entertainment 2015); "In a Quiet and Healing Mood" (Estreno Digital 2015) Music Meditation Album - this is Sanchez' most important album because it achieves the real purpose of music, which is to bring peace, energy, love and understanding. "Too Many Notes" is his latest single which is the first track of the Kiki Sanchez Jazz Big Band Project (released in May 2016). Kiki has been nominated for the GRAMMYs in several projects such as: "Blown Away" from Frankie Marcus, featuring Arturo Sandoval where Sanchez programmed and played keys.  (Universal Music), "La Onda Latina", Frankie Marcus and Clouds was nominated for Best Traditional Tropical Album where Kiki arranged, programmed, and recorded piano. (Estreno Digital) "Back to Basic" from Edwin Bonilla (Gloria Estefan's percussionist) where Kiki composed, arranged and recorded the piano on the track tittle "Descarga Para El Bailador" (Sonic Project Records).  Kiki has collaborated with GRAMMY winning producer, Glen Kolotkin in numerous projects as well. 
Kiki Sanchez is a voting member for the Recording Academy (GRAMMY).